Two weeks in Feb 2017: Water and big cats everywhere…
Elephant Highway – Savuti

Top Marsh Rd. – Savuti

Khwai Bridge – North Gate – Moremi

Repairing Third Bridge – Moremi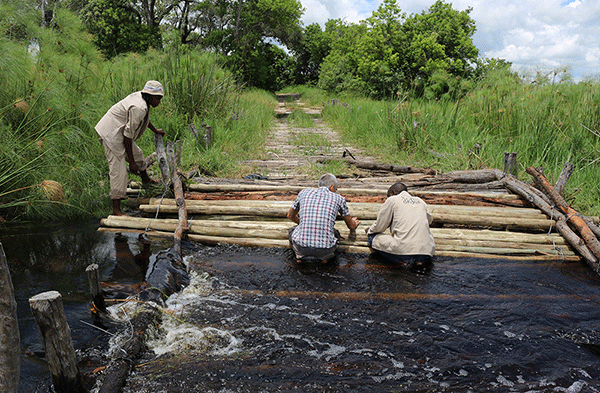 Third Bridge – Moremi

Third Bridge – Moremi

Andrew's lovely leopard

We followed him for over an hour…

Juvenile Okavango Osteop preparing for hunt – very rare sighting

Leaving Moremi – this fellow simply refused to budge

Nxai Pan – the place of big lone bulls…

…and some cheetah.

Baines' Baobabs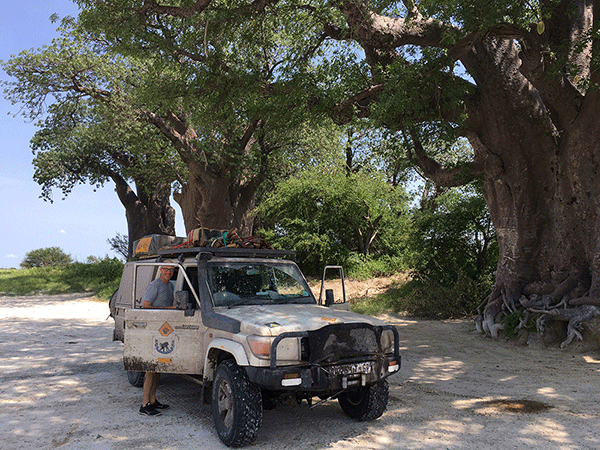 Njuca Hill – Makgadigadi
(the only lion-free night of the trip and joyously I got to sleep without a tent)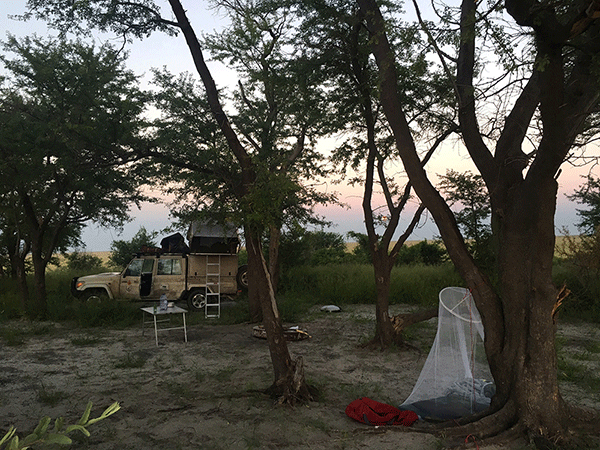 Crossing the Makgadigadi towards the Central Kalahari Game Reserve
The Boteti River was too deep to cross so Njuca-Deception took us 12 hrs.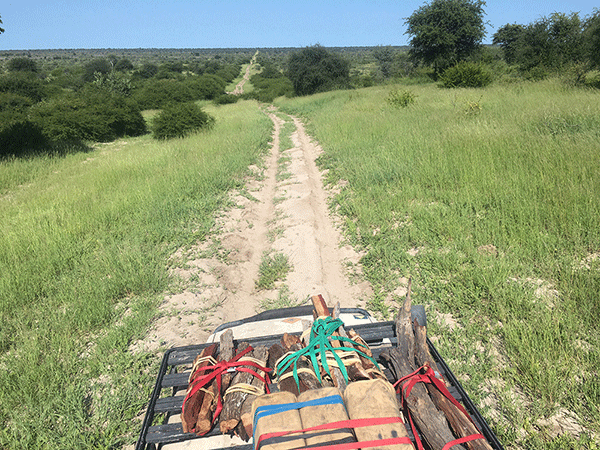 No fuel in Rakops, so we drove the extra 60km to the Mopipi Multi Purpose Cooperative Society (purveyors of fine diesel)

But then, because of the below government warning, we thought it prudent to cancel the Kalahari leg of our trip…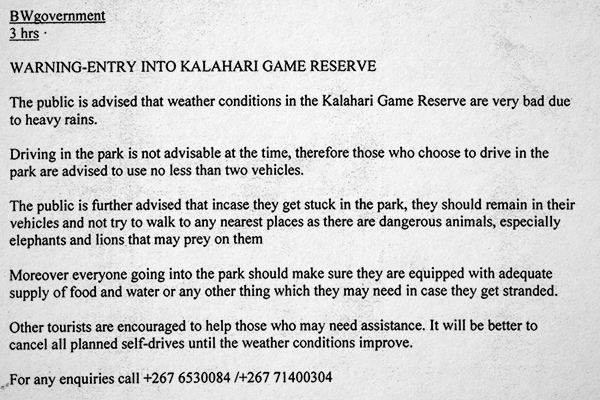 …not.
Kalahari in the wet season

A curious kitty at my tent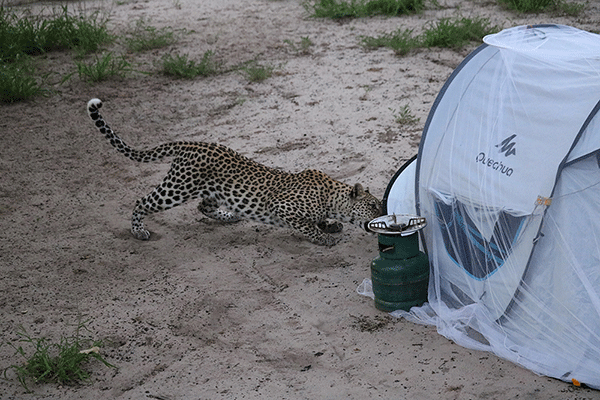 Sunday Pan

Happiness is…breakfast at CKWIL07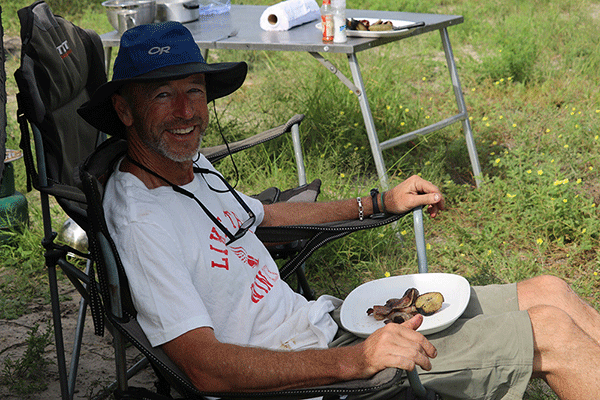 Deception Pan
The 27th guy from the left got eaten that very night…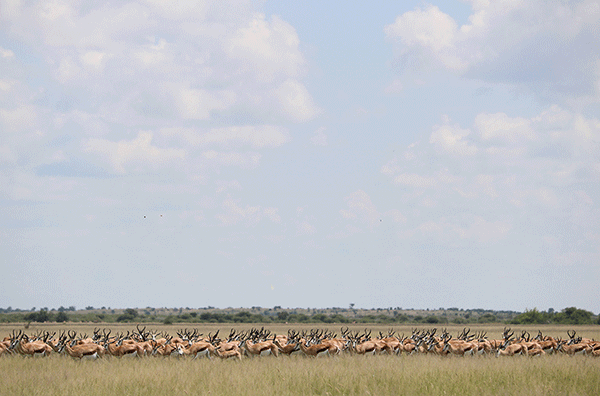 Deception Pan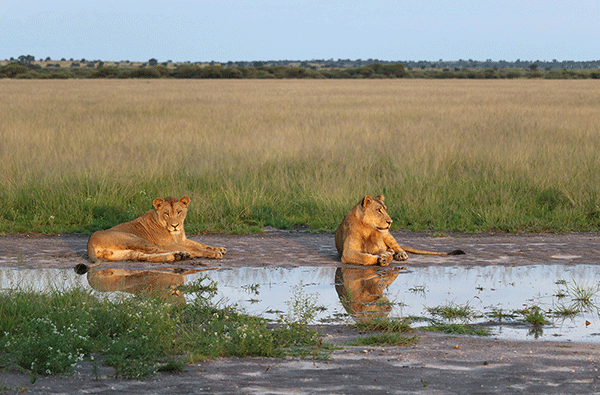 Kori campsite (CKK02)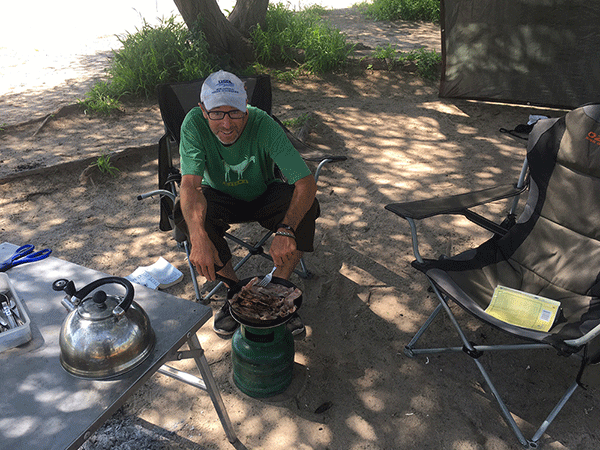 Letiahau Pan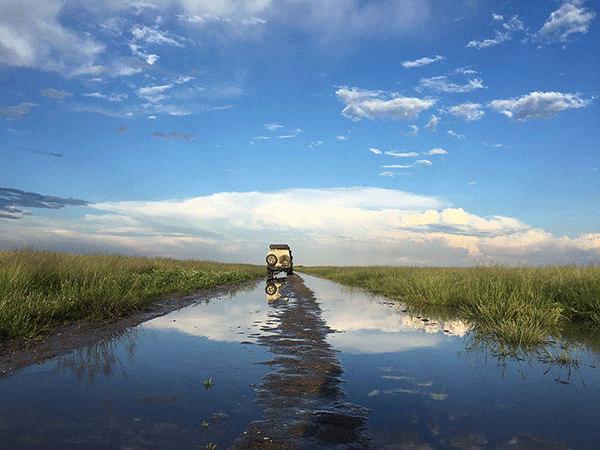 South of Letiahau Pan – land of big cats…

…and butterflies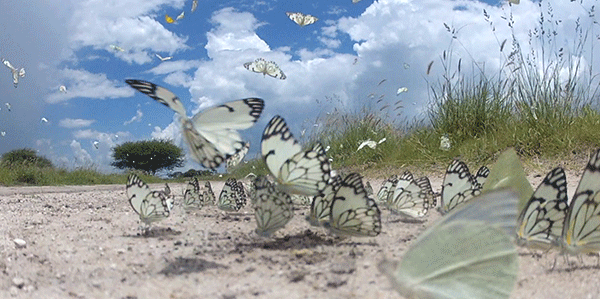 A place where lions far outnumber humans…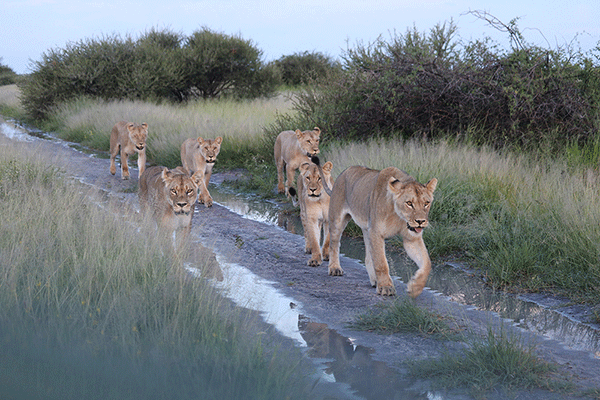 CKK02 after the rain…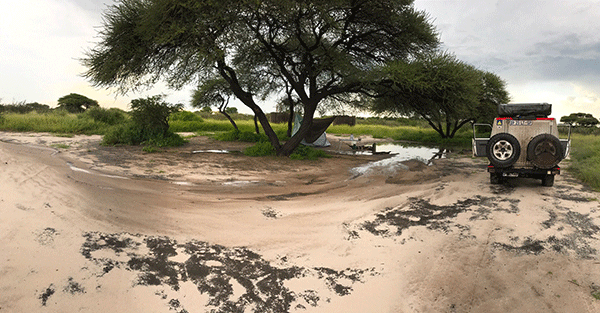 We watched these three young brothers for 3 days.
As we left Deception Valley we witnessed their one last attempt at springbok for breakfast…

Some of the last old CKGR signs still standing…

WEEK 1:

Fri 03: Dijara (Mababe village area)
Sat 04: Savuti (CV02)
Sun 05: Savuti (CV02)
Mon 06: 3rd Bridge Moremi (MTB03)
Tue 07: 3rd Bridge Moremi (MTB03)
Wed 08: Nxai Pan (10)
Thu 09: Nxai Pan (10)
WEEK 2
Fri 10: Njuca Hill (Makgadigadi)
Sat 11: Kalahari, Sunday Pan (CKSUN04)
Sun 12: Kalahari, Letiatau Wilderness Camp (CKWIL06)
Mon 13: Kalahari, Letiatau Wilderness Camp (CKWIL06)
Tue 14: Kalahari, Kori (CKK02)
Wed 15: Fly out Maun 13h50 BP212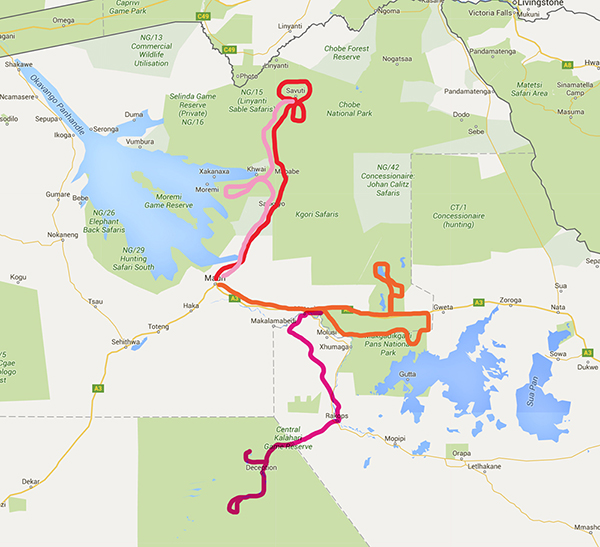 Best Campsites (in descending order)
Savuti: Paradise, CV04, CV02 (avoid CV03) (SKL)
Third Bridge: 7, 3 (avoid 1 and 2) (Xomae)
Nxai Pan: 10, 1, 2 (Xomae)
Njuca Hill: 1 (DWNP)
CKGR Sunday: CKSUN04, CKSUN03 (Bigfoot)
CKGR wilderness: CKWIL06 (Letiahau), CKWIL07 (Lekhubu) (Bigfoot)
CKGR Kori: 2 ,3, 1, 4 (DWNP)